To provide access to everyone, enabling them to explore their city as it is and as it could be in the future. While we are still very much in the exploration and development stages, we recognise it is important to engage with our audience and listen to feedback throughout the process.
This first step aims to inspire that feedback and prompt ideas and critique that will in turn improve the service. We are also actively working on integration with other digital planning platforms. It is our intention that Your.VU integrates with existing digital planning services seamlessly.
At this formative stage Your.VU allows the public to navigate London (other cities will follow) and view the currently consented developments. This immediately provides the public with a unique overview of development in their city, while allowing Your.VU to listen to feedback and understand how we can evolve to help everyone engage in the planning process.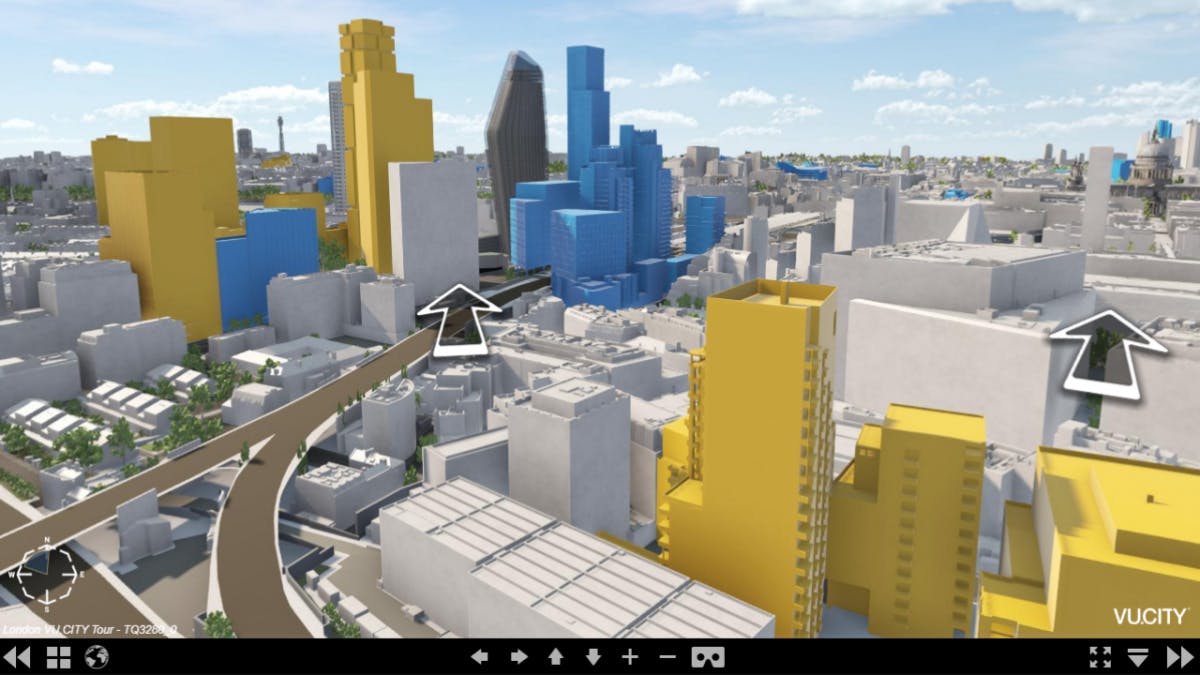 While the future functionality of any new digital service is hard to predict, our broad aims for Your.VU is to:
Allow citizens to view their city from a mobile browser for free
Show consented developments
Show planning data
Allow data to be entered for consultation both from developers and as feedback from consultees
Allow new development proposals to be entered for consultation
Facilitate integrations with other digital planning services
We aim to develop a service that citizens want to use, so hearing from you is going to play a big part in how we develop Your.VU. We are open to feedback and engagement from all quarters. Please get in touch if you would like to comment or play a more significant role in the development of Your.VU.