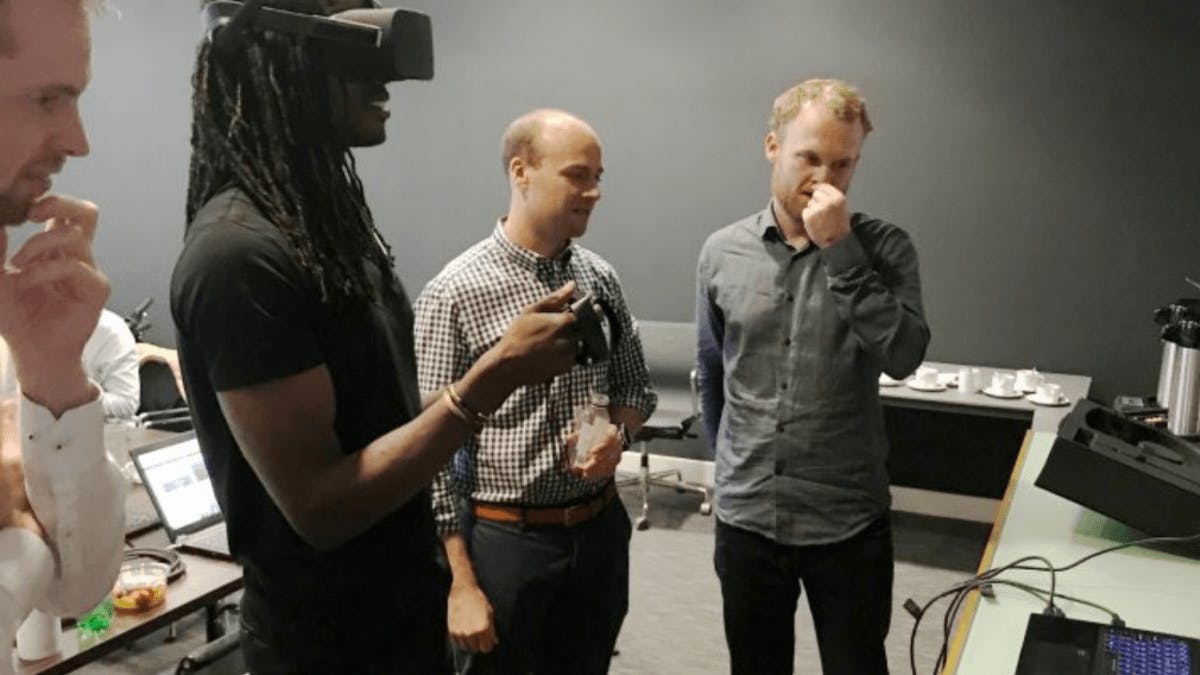 3D visualisation has recently been at the forefront of considerations for future city planning. As seen in the Mayor's Question Time with the NLA Quarterly, Sadiq Khan commented "seeing realistic representations of what London could look like in the future is really important".
This month, we hosted a consultation with 16 Public Sector organisations who use VU.CITY to consider the impact and challenges that seeing in 3D can have on planning decisions. The group included 14 London Boroughs, Historic England and Belfast City Council who use VU.CITY in their urban growth teams.
The event commenced with an honest and powerful presentation from Jack Ricketts and Tom Buttrick (London Borough of Southwark), who spoke on their experience of using interactive 3D visualisation to stimulate meaningful conversations throughout the planning process. Jack summarised their use into these four categories; Strategic Planning, Development Management, Public Consultation and "other", being emergency planning, transport analysis, security and building safety. Their full presentation will be available to read shortly.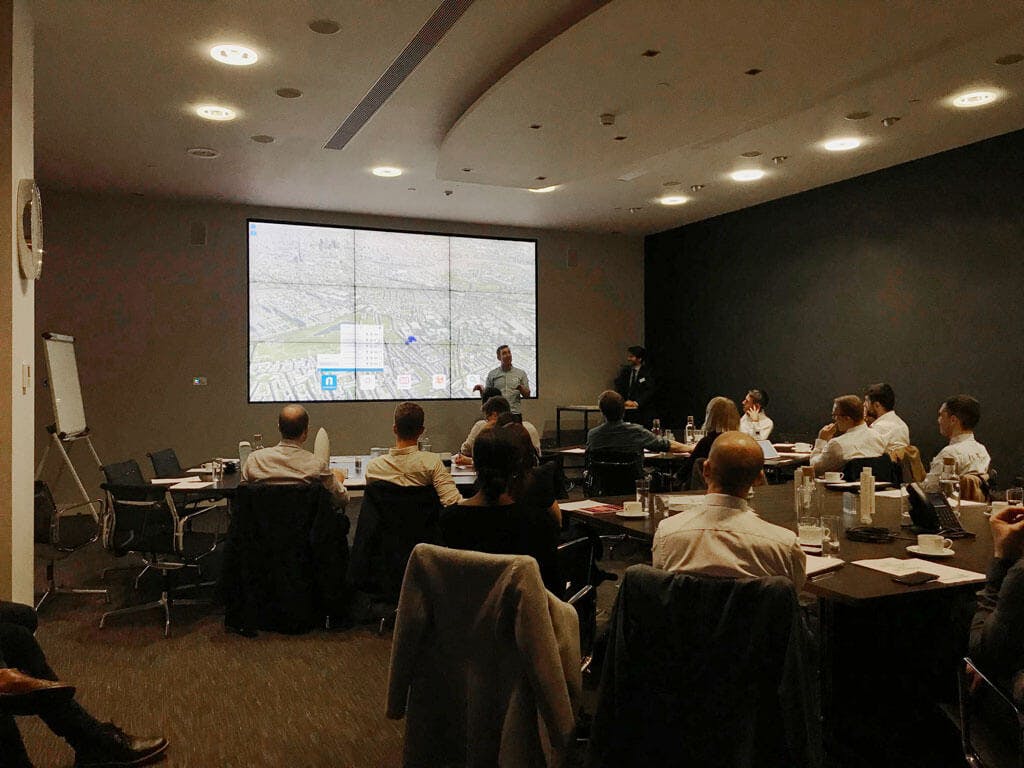 On Public Consultation, Jack explained how much more residents could trust what they saw when viewing and interrogating a scheme in VU.CITY.
"Nothing has been under or over-exaggerated, and the public can be assured that what they are being shown is accurate, or rather what they choose to see… It didn't change their opinion, but over time the use of this technology and method of communication will hopefully engender greater trust."
Southwark's presentation set the scene for attendees to discuss the following questions;
    What does 3D planning look like in 2022?
Everyone felt it beneficial to strive towards 3D visualisation being embedded in decision making.
Aidan Thatcher (Director of Planning and Building Control at Belfast City Council) explained that 3D planning will evolve with benefits being harnessed through its use in investment bids, assessing schemes, policy and driving process efficiency. Delegates commented on how powerful it will be to host VU.CITY images and flythrough videos within the planning portal for the general public to be able to comment.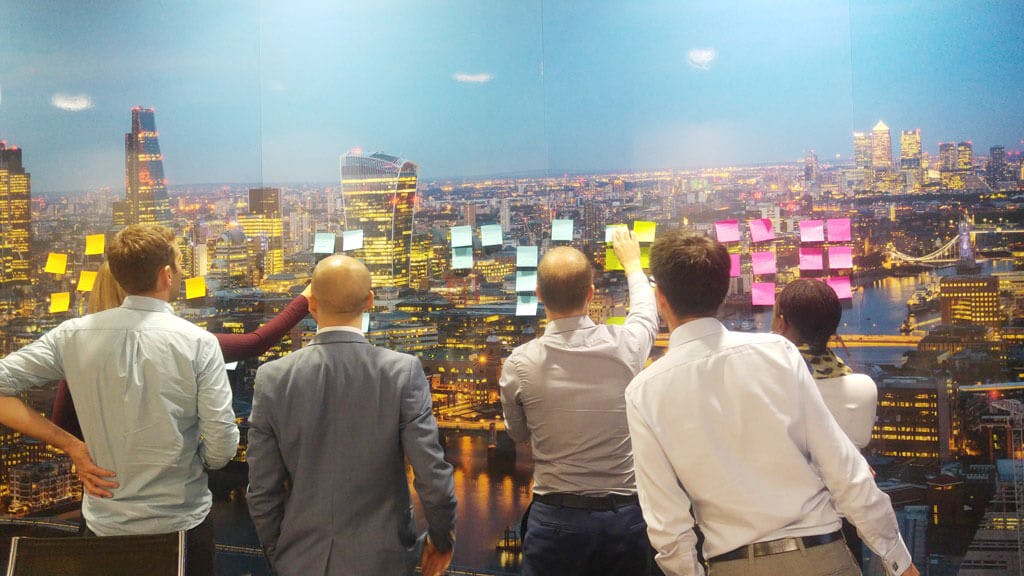 As the tool capabilities develop, the group saw merit in using VU.CITY to inform decisions around utility and underground infrastructure, traffic analysis and Environmental Impact. Assessment evaluation was also highlighted as a key benefit and being able to access the 3D model interactively online, on other platforms and lower spec computers will be crucial if 3D planning is to be adopted, particularly when 3D planning can be accessed as a 'self-service feature' accessible through each planning portal.
    What different challenges do we face the most as planners?
Although often perceived differently, Planners are inherently 'pro-development', only they are pro the right type and mix of development. With housing targets pushing for 66,000 new homes each year in London, being able to visualise the cumulative scenario throughout a development life cycle is becoming ever more important.
This question prompted us to review where a solution such as VU.CITY can add value.
There are some common processes in which VU.CITY would add value across the boroughs. These are starting to be catered for, however, it was also recognised that all organisations operate slightly differently which has to be remembered, particularly when considering the cross-city approaches. A common challenge is the consistent lack of resource in planning departments, so for a tool to be truly useful, it needs to speed up not slow down the process.
To improve the platform, the group agreed there is considerable value in being able to understand the constraints of a site by clicking on that location, rather than manually searching for constraints using the toolsets. By being cognitively aware of how our users work with VU.CITY, we intend to optimise based on the feedback, which will benefit all those involved in planning.
    What are the benefits and challenges of using a 3D model in the Pre-App process?
As Aidan at Belfast City Council summarised after their use of VU.CITY at a recent Planning Committee meeting, "One screenshot from VU.CITY showing context saved 15 minutes worth of conversation". The same applies to the Pre-Application Process. Being able to have early concept conversations with an interactive 3D model can offer a much clearer impression of the scheme, which helps get to the right development more quickly. This is a benefit for all involved – a faster route to the right end result.
That being said, the group also recognised challenges that exist, with applicants often not trusting why the model is required, or what it will be used for. They're often scared to hand over the information, which we agreed can be overcome through better communication and a clear route to accessing help from VU.CITY in what to import.
Knowing there are teething issues with tech adoption across the industry (particularly disruptive tech), we are on hand to help applicants with creating models that will import. Often creating a low polycount model is not yet part of an applicant's workflow, so we'll be spending time on creating clearer guidance for applicants going forward.
Ross Gentry (London Borough of Croydon) raised the suggestion that having a standardised approach across all the boroughs will also help; London Borough of Brent, for example, have added a requirement of a 3D model to their validation list. Delegates were keen to learn how every borough are doing things now that so many are using VU.CITY to assess schemes within their Development Management teams. It was consequently suggested to have a thread within our online forum to discuss openly so that an aligned approach can be offered to the development community over time.
    If we could have one feature in VU.CITY, what would it be?
Having worked together to create a list of 10 features that will enhance VU.CITY, the 28 guests were given one wish. Ranging from pedestrian and vehicle data visualisation through to adding a tool to calculate zone of theoretical visibility, we were pleased to see how split the group were, recognising how useful all of the tools will be!
The two most desired features were the ability to access VU.CITY from the cloud, and also including a simple polygon extruder which would allow Councils to extrude conceptual height and massing that is achievable directly in VU.CITY. Listening to this feedback, Anthony Jenkins, Head of Technology then summarised what is on the agenda for 2019.
"Excitingly, the major breakthrough with our next release will be the ability to run VU.CITY in the cloud, on a standard Windows PC and iOS Platform too. We will then be working more on an in-app collaboration suite, the ability for all users to be able to save their work within the app to return to it later, as well as import their own GIS Data layers. Watch this space for news on what's coming when!"
The day was a really useful event for all, it was agreed that these workshops should be hosted quarterly, with our next being held in early 2019 (so don't panic if you missed out this time!).