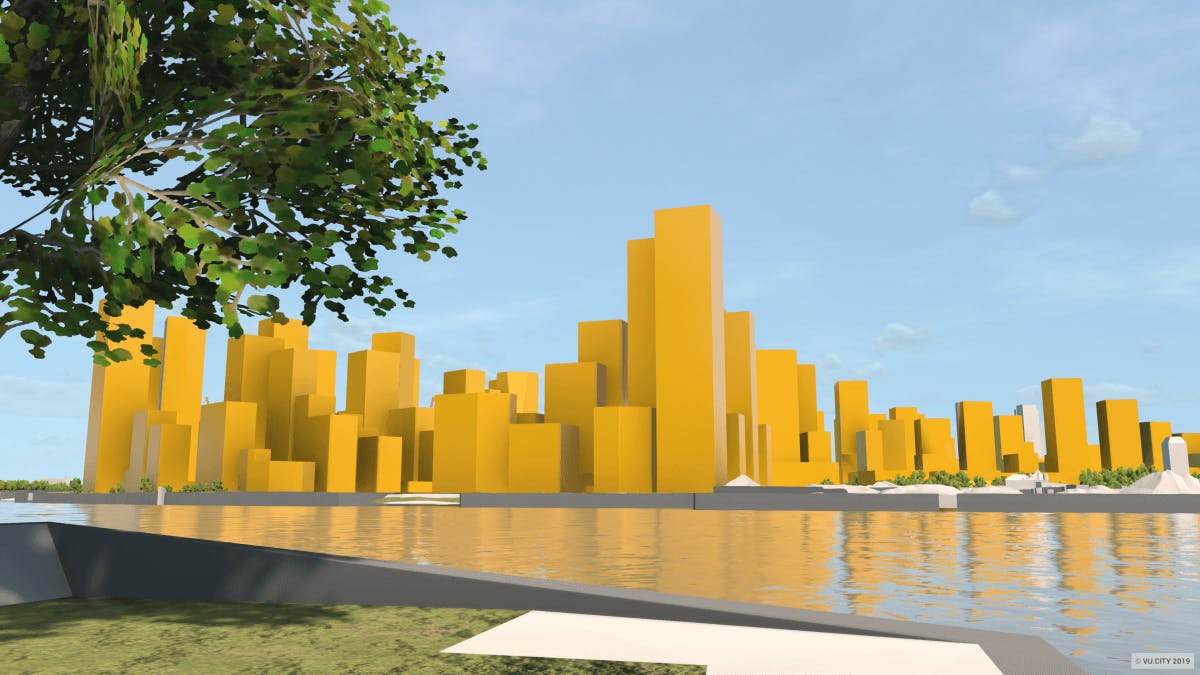 Our belief that the time is right to view the world digitally so we can make better decisions in planning was backed by Innovate UK, who recently awarded a government grant to support our work.
The proposal, on which we're partnered with UCL CASA's Colouring London, focuses on the need to increase public engagement with the planning process through open data, accessible through a mobile app, titled YOUR.VU.CITY. The publicly available platform will allow a much wider range of people to engage with the planning process, giving them a real insight into how their streets, infrastructure and facilities will be developed in the future.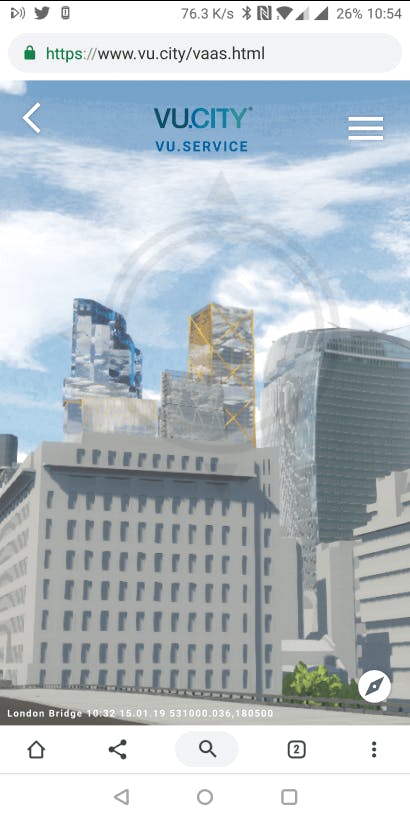 Left: Conceptual image of what the public platform may look like on mobile.
Our ambition is a straightforward one: to change how planning is understood, who delivers it, and for whom it is delivered. Including the public, and allowing planners to show tangible 3D designs of how their work will affect their living experience, is hugely important. It would improve engagement and harness a transparent vision between the built environment and everyday citizens.
From start-up to scale-up, the rise of VU.CITY has been a seemingly quick one, but of course, the platform is the product of decades of valuable experience from its founders. Taking complicated issues and shifting from tech-heavy language towards more visual representations will not only change how the industry approaches development but give people a much clearer understanding of how their local areas might change.
Our work with Colouring London is the first step to making sure the community has an authoritative voice in this conversation.
That Innovate UK can see the same value in VU.CITY, as we do, is greatly encouraging, and we're hugely excited to be designing and building our app in partnership with Colouring London, who will supply their crowdsourced data to allow for a game-changing moment in how information is shared using such technology.
The long-term goal is to support the sustainable growth of our cities by using a bank of user-led information. This can assist with better-informed decisions – in terms of design and functionality – that reflect the broader needs of each community, providing a better view for a better world.
The project is funded within the Audience of the Future programme by UK Research and Innovation through the Industrial Strategy Challenge Fund.