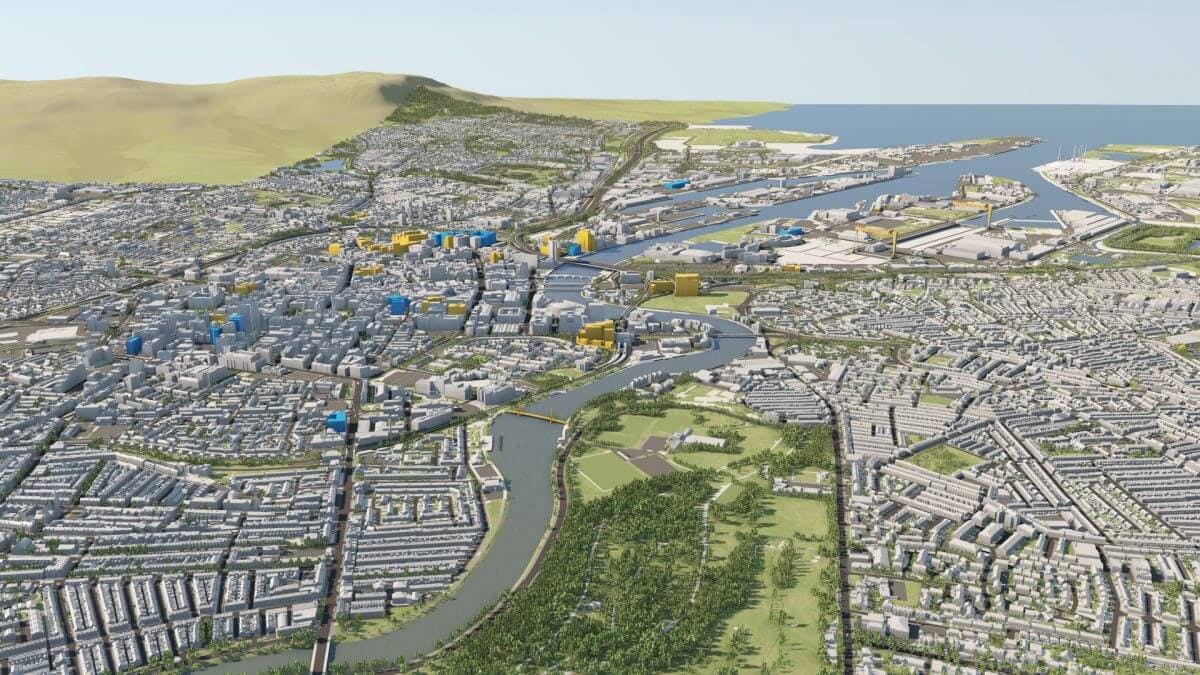 Responding to an increasingly digitised world, VU.CITY is helping to bridge the knowledge gap between traditional planning and the rapidly modernising system beginning to emerge. Professional bodies such as the Royal Town Planning Institute now recognise digital planning skills as part of their Core Competency Framework – a sure sign that planning is on the cusp of becoming digital. To smooth the transition from a culture of paper to a culture of digital, QUB has committed to using VU.CITY – the world's largest, most accurate smart city platform – as the medium through which to prepare Planners for the future of their profession: digital planning and digital decision making.
Students will benefit from lectures led by QUB alumnus Justin McHenry, who has joined the VU.CITY team as Resilience Planner and Knowledge Transfer Partnership (KTP) Associate. KTP is a government funded programme that is enabling QUB and VU.CITY to collaborate to improve the VU.CITY platform and develop a tool that can become part of every planner's day to day workflows. McHenry will be supported by QUB's Head of Planning, Dr Stephen McKay and Dr Philip Boland.
QUB Planning is ranked number one for teaching quality in the UK and therefore their advocacy of VU.CITY within the University's teaching curriculum is further recognition that VU.CITY can become the integral 3D visualisation platform which underpins the Northern Ireland, Irish and UK planning systems.
We are extremely proud to have their vote of confidence in our work.