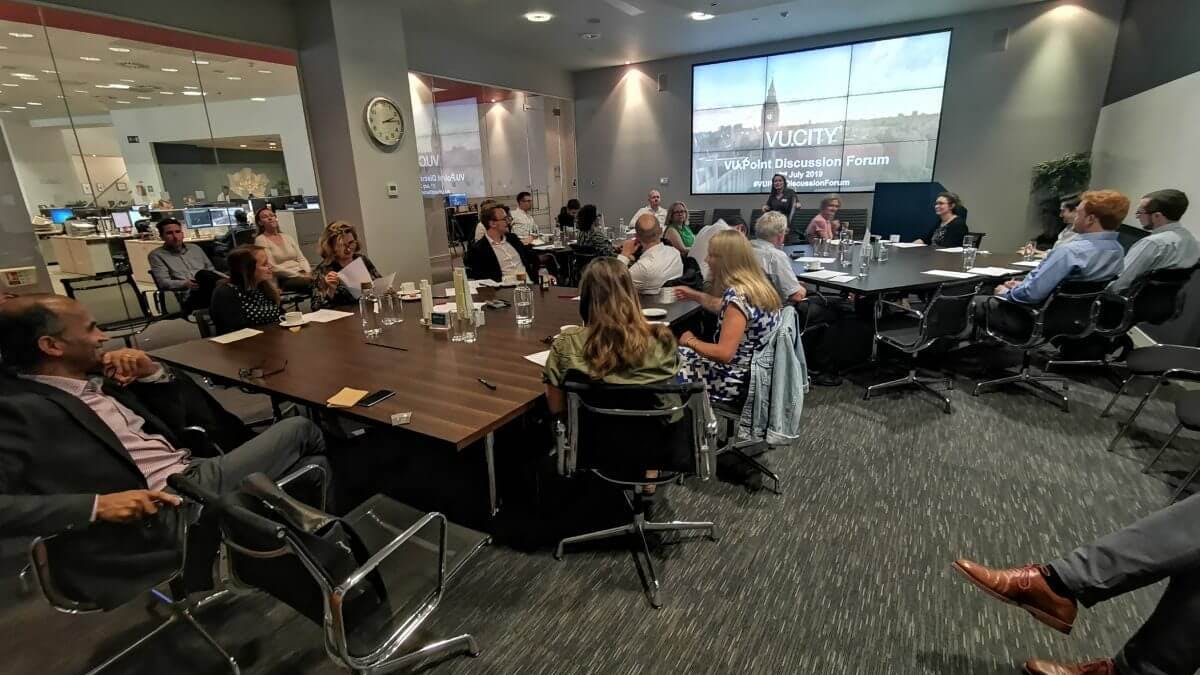 It is for this reason that we are driven by the needs of the end-user, whether that is planners, developers, architects, local authorities – even the general public.
At our recent VU.POINT event, we invited a number of organisations and local authorities who use the platform to share their experiences and give us some honest feedback about how it works for them.
With 20 London Boroughs now using VU.CITY, and many making supplying a 3D model that can be inserted into VU.CITY a requirement of submissions in the pre-app process we are determined to make the platform easier to use than ever before.
It was invaluable to hear from Hackney Council how they were able to use VU.CITY to contextualise their Local Plan by providing fantastic visuals to illustrate concepts in their public document.
The intuitive nature of the platform enabled them to accurately map out opportunity sites in Shoreditch and, by placing models inside the platform, and have constructive conversations with heritage and planning officers to assess the impact of potential schemes.
This dramatically sped up the process of fine-tuning proposals which could then be constructively fed back to landowners and developers.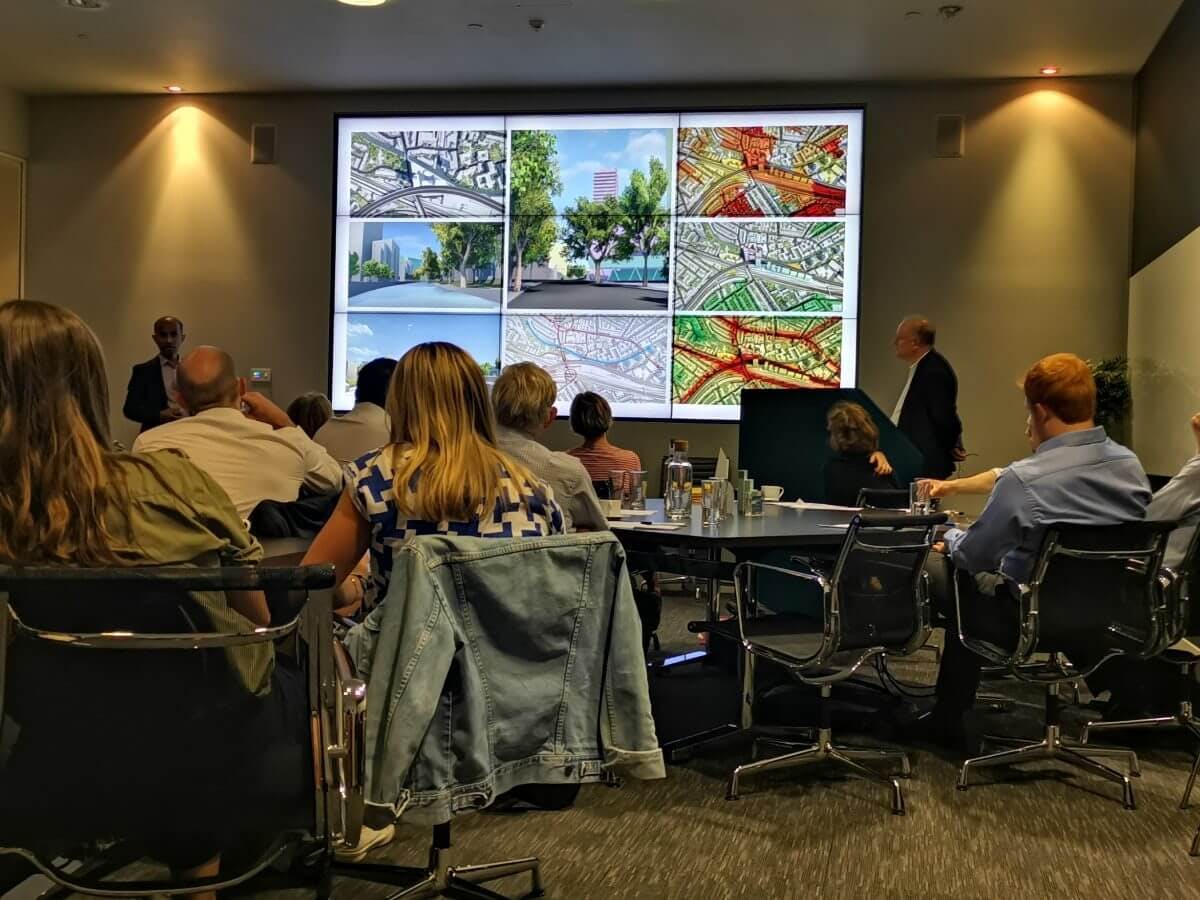 Croydon Council has used VU.CITY to assess four schemes at the pre-app stage and at the planning committee. The authority is also in the process of feeding in information on its Local Designated Views so these can be incorporated into considerations for future planning applications – a time-saving tool that assists both planners and developers.
David Roden Architects spoke about how VU.CITY provided them with an unrivalled ability to show the real-life impact of a sensitive scheme in Victoria Street, Westminster. The practice was able to demonstrate that its scheme would not adversely impact on local views and, as a result, had a smoother ride through the planning process.
For Haringey Council, accountability was a key factor in adopting the platform. Traditional presentation methods such as boards, CGIs and physical models are created entirely by the Applicant and planning committee members could be sceptical of their accuracy. With the collaborative approach VU.CITY provides, they explained that members can now make a more informed decision based on information they can trust.
Perhaps one of the most compelling points of the day though was made by David Roden, of David Roden Architects, who described it as a 'hugely powerful tool'. He gave an example of two architecture practices that were battling for a project. Ultimately, the one that did not win was told it was because they did not use VU.CITY.
It was fascinating to hear so many examples of VU.CITY providing invaluable benefits during the planning process, but also to hear suggestions of additional features that could make the programme even better for different users.
We are constantly thinking about how we can evolve and improve VU.CITY. These suggestions are key in shaping the future direction of the platform and we have already begun work on some of the points made at the event.
With more and more examples of the platform being used collaboratively by planning consultants, architects and officers, there has never been a better time to start using VU.CITY.
If you are interested in attending the next VU.POINT event, or would like to speak to a member of the team to learn more about VU.CITY, get in touch with Rachel Feenstra at r.feenstra@vu.city.