In dealing with the related increased density, the Borough's planning team is finding VU.CITY an invaluable tool.
We spoke to Dean Hermitage, LB Haringey's Head of Development Management and Robbie McNaugher, Tottenham Strategic Applications Team Manager to find out more.
With two major development sites in the borough at Wood Green and Tottenham Hale, the planning team realised in early 2018 that it needed a tool to help the public and members understand proposals and assess the merits of development. With large scale development, in particular, it was felt that studying plans and other drawings could be difficult for non-professionals and, whilst physical models and 3D images are useful they are also inflexible.
The Borough team had tried a number of products and services over the years, but none had quite hit the mark. Having tasked a member of the policy team to research what was on offer, she came across VU.CITY.
While trialling VU.CITY, the team undertook a simple exercise to test the accuracy of the platform. They positioned a camera within the London model at their office window and compared the view.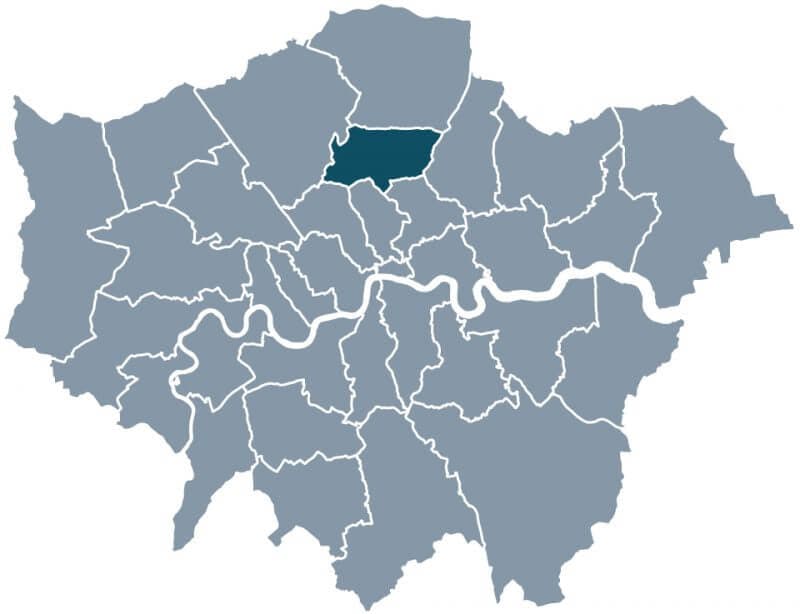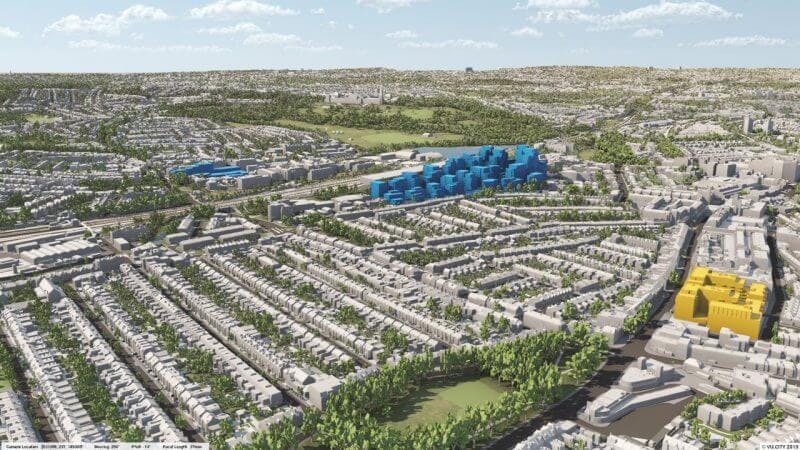 "This was a really quick, straightforward way for us to see how accurate VU.CITY is. The whole team was really impressed, and we started using it on active sites very quickly",

says Robbie McNaugher.
In February 2018, LB Haringey became the first London borough to use VU.CITY at a planning committee to illustrate the St William development at Haringey Heartlands, a project that received consent. And Dean Hermitage believes that using the platform made a positive contribution:
"There's no doubt in my mind that being able to show a project such as Heartlands within a 3D model of the whole area is of enormous benefit to us – and to the promoters of the project.
"The Heartlands proposal was for 1700 residential units and extensive commercial development with buildings reaching 23 storeys and density at the top end of the London Plan matrix. Showing the scheme in VU.CITY took the sting out of the height and really helped Councillors visualise the development in context, particularly in relation to Alexandra Palace".
And it's not just on this project that Dean feels VU.CITY has been and continues to be of use:
"We can look at proposals from an almost unlimited number of viewpoints, from street level or a neighbouring building to some miles away which is incredibly valuable in addressing a whole host of concerns. Clearly some people are interested in impacts on their own home or street, whilst others want to look at strategic views – such as those of Alexandra Palace as I mentioned. The beauty of VU.CITY is that we can do all of this really quickly and transparently.
"A great advantage of VU.CITY is its independence. Both councillors and members of the public feel they can trust the views, which is vital is garnering support for schemes."
"For schemes that are above 50 residential units or 2,500m2 of commercial space, we're now asking that promoters submit a file that can be incorporated into VU.CITY. This has been added to our local list of validation requirements and I'd be amazed if other London Boroughs don't follow suit."
Given the rate of change within the Borough, it looks as though VU.CITY will be well used in the coming years. At Tottenham Hale some 2,500 homes have been granted planning consent over the last two years, contributing to Haringey becoming the largest housing zone in London. Alongside housing, there are improvements to public transport and local parks in Tottenham, a planned new college and many more proposals to improve facilities for the community.
Alongside this, there are plans for 1,000 Council funded homes which will make the Borough the biggest housebuilder in the area for the first time since the 1960s.
"The next few years are going to see continued large scale development," says Dean Hermitage, "And we'll be using VU.CITY more and more. I think we're only currently using around 10% of its capacity and with the ability for the platform to be used on pretty much all of our computers I can see it becoming a tool the whole team uses day to day.