During the Pre-App process of a proposed development in London's Victoria – the team at David Roden Architects knew that getting their scheme approved would be a challenge, particularly protected sightlines being so high up on the planning committee's judging criteria.
The architect also knew that any slippages in time would be likely to mean overlap between different stages of development. They were very aware of how costly this could be if they weren't able to make smart decisions quickly, and get others to approve their plans at speed.
Key benefits
Removed 2D guesswork
Helped highlight and solve problems quickly during Pre-App process
Minimised risk throughout different planning stages
Allowed for collaboration and sharing of complex ideas
Helped achieve planning permission at the committee level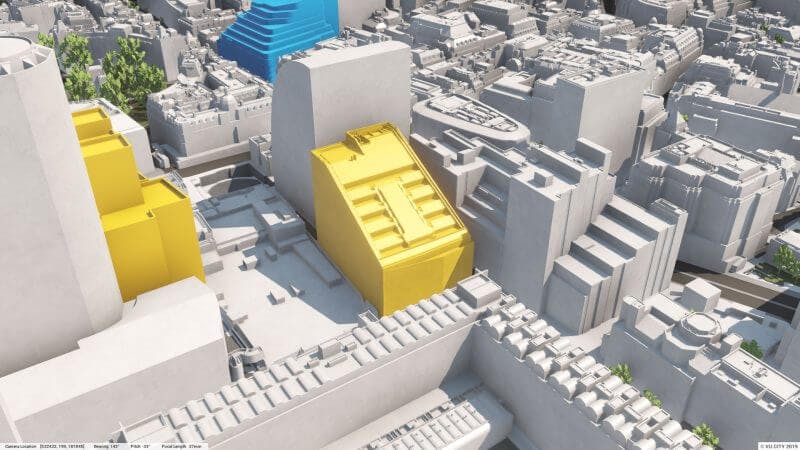 "This isn't a tool that's just useful for stage 1-2 of planning, but all the way through. It gives architects a strong tool to present their ideas with context, and gives our clients the extra assurance of knowing we're using the same platform as the local council."

Zeya, Project Director
Soon after David Roden Architects started using VU.CITY, they realised how useful the accuracy of the landscape was, particularly when dealing with townscape and heritage issues.
The company saved a huge amount of time and money by removing 2D guesswork, especially with massing studies, accurately being able to determine the heights of surrounding buildings, and bringing their "townscaping" in-house, saving weeks of reports and verification.
VU.CITY helped highlight issues, such as the fact the plant area on the rooftop of their scheme was protruding. Using trial and error with their massing allowed them to find a way around it within the VU.CITY platform, in a short amount of time.
When presenting their scheme to the planning committee of Westminster Council, what might have been viewed as areas of concern dropped off the agenda as the architects were able to accurately prove that all considerations had been taken not to negatively impact the surrounding area. As a result, the risk of not getting permission fell dramatically, and they were successful in their application.
Today, VU.CITY often finds its way into the company's presentations. In fact, so impressed are they with the platform that they discuss it regularly with their peers and are always happy to highlight its strengths.
"VU.CITY lets us enhance our presentations greatly, and the data layers and imagery it offers are hugely valuable assets when submitting our work for competitions and awards; something we're keen to do more of going forward."

Maryam, Main User