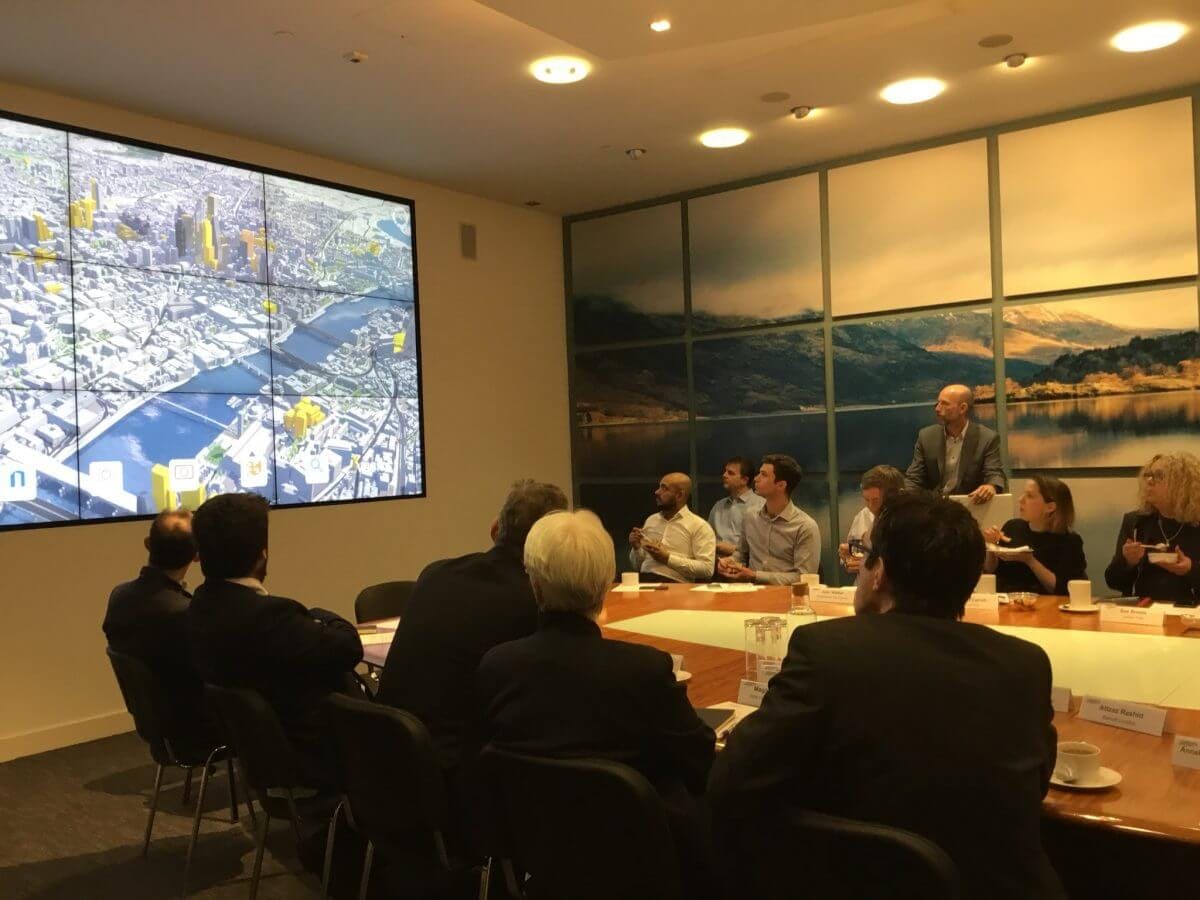 VU.CITY hosted the London First  / Planning Officers Society roundtable breakfast on 2nd May.
The new London Plan introduces a step change for housing delivery in London, crucially with stronger emphasis on the need to make more efficient use of land through increased densities.  As one of the key digital planning tools being championed by local authorities and developers alike, VU.CITY Directors, Jason Hawthorne and Gordon Ingram demonstrated how VU.CITY is already being used by to support development planning in practice.
A roundtable debate followed, with everyone in agreement that technology such as VU.CITY can influence planning and design, making it more accessible & understandable for all.