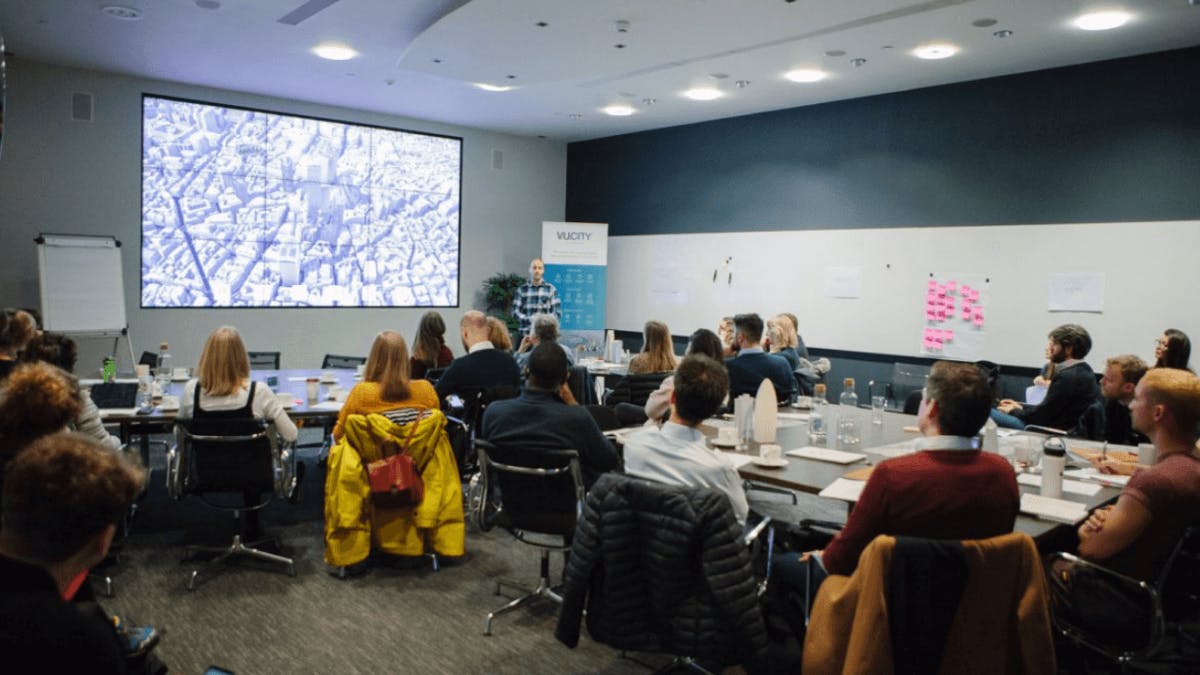 Recently VU.CITY hosted the second Public Sector Discussion Forum with 37 of London's Planners from 16 different organisations, to uncover best practice in Playtech, the obstacles to success and how to engage more of the development community in its application. This blog is a summary of the day.
January's workshop was lead by conversations from three different councils, Tower Hamlets, Southwark and the City of London. All gave accounts of how they have been using VU.CITY throughout their planning decision process – from analysing a scheme's visual impact, to building their evidence base at Public Inquiry and through to engaging with the general public on the impact of new development.
Agnieszka Zimnicka, Urban Design Officer at the London Borough of Tower Hamlets, spoke of how important it was that we use the tools at our disposal which help to add scale to our unusual densities. She spoke about the challenges that their Local Authority faces, with Canary Wharf being one of the most densely populated areas in the country housing over 7000 habitable units per hectare. She explained how useful VU.CITY has been, even in early stages of use, to assess applications in their 3D entirety thus keeping a focus on architecture as a 3D art and the impact on the overall townscape. "VU.CITY allowed us to find scale and confidence in what is the right development, it allows us to assess a building in its 3D entirety".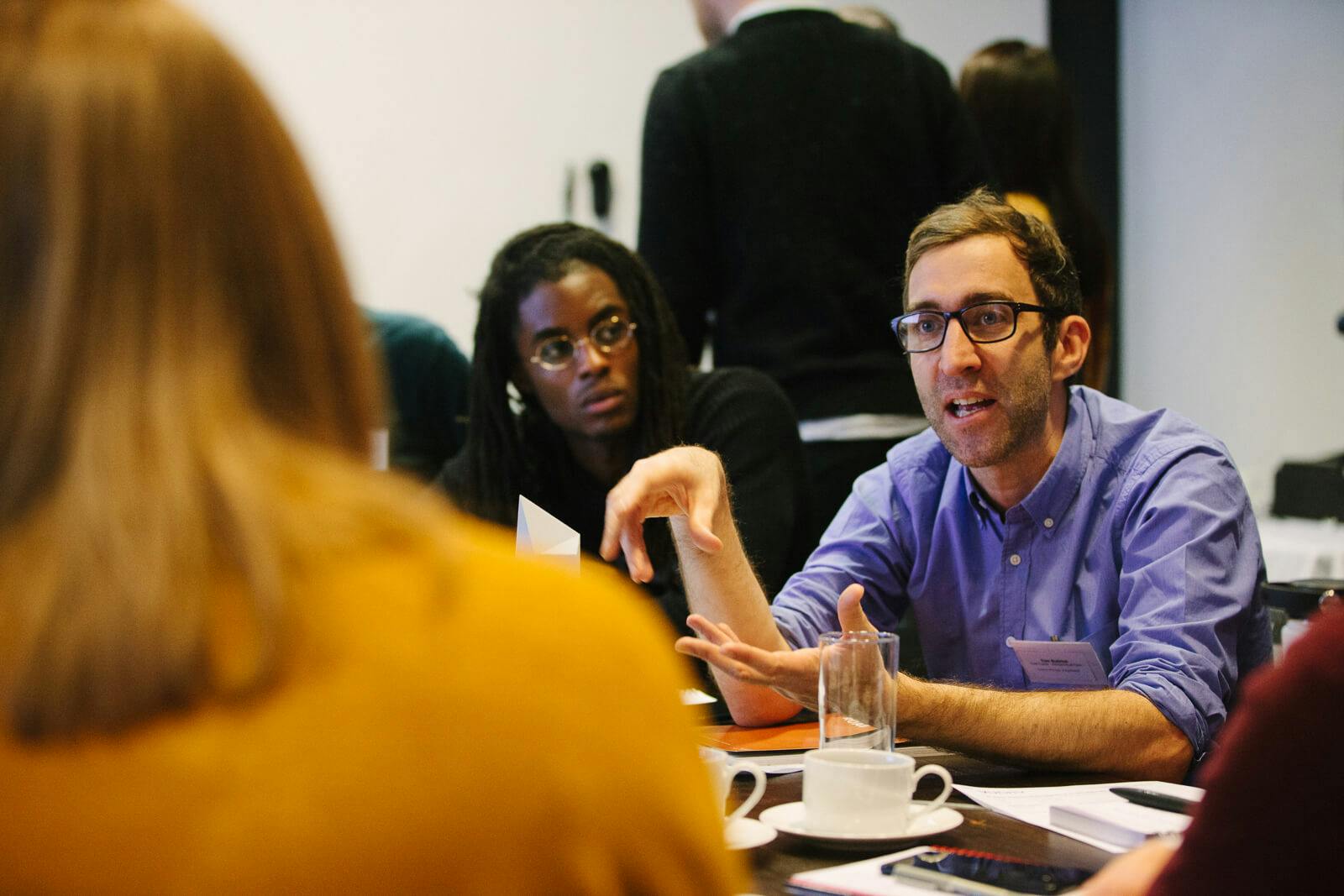 Meanwhile, long-standing users of VU.CITY, Jack Ricketts and Tom Buttrick from the London Borough of Southwark, who are also helping us scope what a digital planning service would really look like, spoke of their experience and ambition to add value to public consultation through the use of the tool.
Southwark have used VU.CITY live in public consultation meetings to help residents visualise the impact of development in the Borough. At committee, they have used the platform to show dynamic views and assess hidden views and produced screenshots in reports for Planning Officer recommendations. Both Jack and Tom commented on how much 3D visualisation is adding clarity, transparency and objectivity to the conversation, though they appreciate there is still a lack of understanding from Developers on how much quicker the overall planning process can be with a 3D model facilitating the discussion.
"VU.CITY allows the whole project team to arrive at the right design more quickly, and this has to be a benefit for all".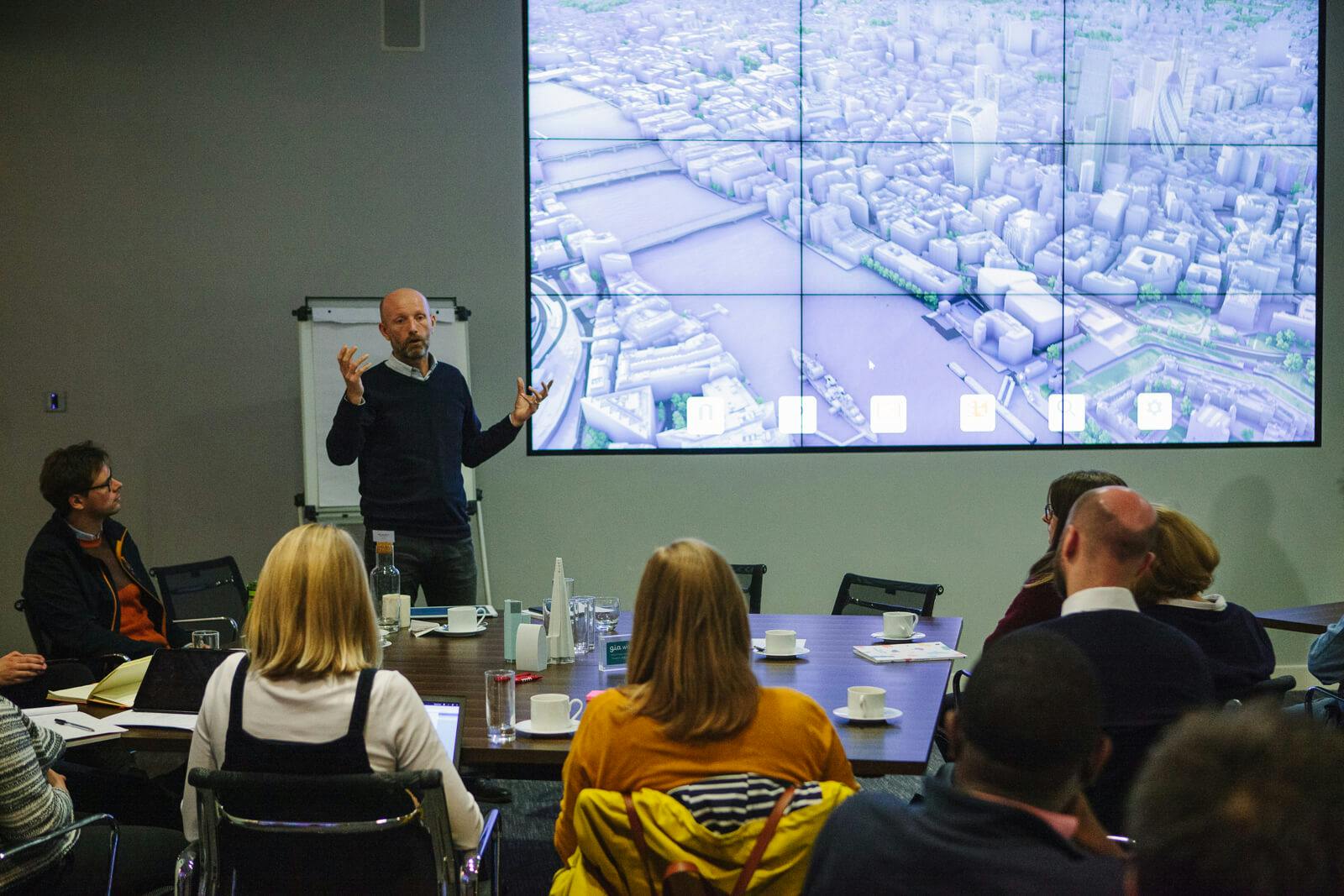 A conversation led by Daisy Estrada, Senior Planner at the City of London uncovered both the challenges and opportunities of using VU.CITY in Pre-App meetings to ensure good design and reasonable density are placed on the agenda from the outset of a development conversation. Daisy explained how they have used VU.CITY to test the impact of tall buildings on listed buildings, with the benefit being able to visualise what is said verbally. Everyone recognised that though the intent is there for mass adoption of 3D modelling in planning, integration into current processes has been slower than expected due to the tool requiring a high spec laptop, and placing models accurately within the platform has been difficult to get right.
Don't worry; 3.0 will very soon be here. The day ended with Anthony Jenkins, Head of Technology at VU.CITY demonstrating the power of the new platform, 3.0, which has been completely re-engineered to be able to run on the standard office PC. New tools are also being developed which will be available from March, including a massing extruder and improvements to the model importer which allow you to geolocate on import, and rotate the model too. Beta Testing is commencing this week with a few trusted clients who will be helping to uncover any bugs that need fixing. So get excited with us, everyone! The future is bright, the future is 3D. #VUCITY